J M Smith Corporation
---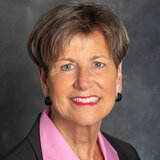 Paula Harper Bethea
Chair of the Board and CEO
Paula Harper Bethea serves as Chair of the Board and CEO for J M Smith Corporation and has been a member of the J M Smith Corporation Board since 2016. From 2013 until 2020, she was Vice-Chair of the Board of Directors of South State Bank and South State Corporation. She is President of Strategic Synergies LLC and Dillon Property Holdings, LLC. She served as Senior Advisor to President Harris Pastides at the University of South Carolina for several years, and from 2009 until 2016, she was the Executive Director of the South Carolina Education Lottery. In 2001, was chosen by Speaker David Wilkins to be one of nine South Carolinians tasked with establishing the Lottery. Prior to this position, she was with Bethea, Jordan & Griffin, PA and the McNair Law Firm for 30 years as Director of External Relations and Business Development.

Mrs. Bethea served on the Board of Directors of First Financial Holdings, Inc. and First Federal of Charleston from 1996 until 2013, serving as Chairman for several years. She is the former Chair of United Way of America's Board of Governors, the South Carolina Chamber of Commerce, the Centers of Economic Excellence and is a past President of the University of South Carolina Alumni Association. She is a recipient of the Order of the Palmetto, presented to her by Governor Carroll Campbell, and holds honorary doctorate degrees from the University of South Carolina and Presbyterian College.

---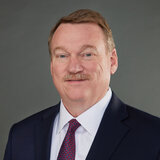 Scott Wilson
Chief Strategy and Innovation Officer
CEO, Smith Drug Company
While Scott is a recent addition to the J M Smith Family, he has 30 years of experience in pharmaceutical, healthcare and consumer products wholesale and distribution. An alumnus of East Tennessee State University, Scott is known for finding solutions and innovating processes. Scott is a believer in independent pharmacies and the vital role they play in our communities. He is proud to be part of J M Smith and Smith Drug Company.
---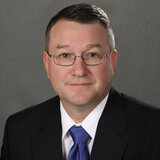 Wade Lewis
President and COO, Smith Drug Company
Wade is a proud long-term employee of Smith Drug Company. He has served many roles with us, the most recent being Vice President, Operations and Customer Service. He believes in our customers and employees and is committed to doing all he can to help them both excel.

A native of Arkansas, Wade served our country as a U.S. Military Officer prior to his career in distribution management. He earned a Bachelor of Science degree in Business from Arkansas State University and enjoys working with a variety of charitable organizations focused on children and animals.
---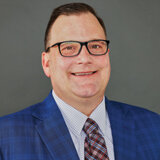 Kyle Waltz
CFO and Treasurer
Kyle joined Smith Drug Company more than eleven years ago and has served in various finance leadership roles at J M Smith and its subsidiaries. He currently serves at Chief Financial Officer and Treasurer of the corporation. A Certified Public Accountant, he has previous experience as CFO of a private equity interest, controller for a publicly held manufacturing firm, a finance analysis leader at an international conglomerate, and as an auditor with a renowned accounting firm.
---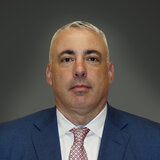 Larry Cote
Chief Compliance Officer
Larry is one of the nation's foremost Drug Enforcement Administration (DEA) litigation & compliance attorneys. Before joining Smith Drug Company, Larry maintained a law practice representing clients across the healthcare and pharmaceutical industries, from manufacturers and wholesale distributors to pharmacies, hospitals, research institutions, and individual practitioners. He also previously served as associate chief counsel for the Diversion and Regulatory Litigation Section at DEA.

Larry was a major in the Judge Advocate General's Corps, United States Army Reserve, and is a veteran of Operation Iraqi Freedom. He is a graduate of Union College (Schenectady, NY) and Albany Law School.

---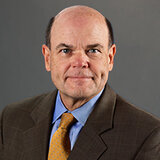 Rob Barrett
Vice President, General Counsel and Corporate Secretary
A South Carolina native, Rob Barrett received his B.A. in History from Wofford College, then attended Wake Forest University School of Law for his J.D. Prior to joining J M Smith, Rob served as the managing shareholder at Holcombe Bomar, P.A., a position he accepted following his service as Vice President and Assistant General Counsel for Denny's, Inc., based in Spartanburg, S.C.

Rob brings to J M Smith Corporation a wealth of legal expertise, with a special focus on corporate, business and employment law. Rob currently serves on the Board of Directors of the United Way of the Piedmont and is a past member of the Board of Directors of the Terrier Club at Wofford College. He lives with his wife Angela in Duncan, S.C. In his free time, Rob enjoys cooking, playing golf and keeping up with his four children.

---
---